Will Your Business Survive?
Most businesses fail, not because of some external reason – the competition, economy, a natural disaster – but because of a self-inflicted failure of leadership.
Serial entrepreneur Larry Mandelberg shows business owners how to survive their success and create sustainable, profitable growth in this user guide for growing a successful business.
Most businesses fail, not due to external forces, but because their success brings unfamiliar problems that the owners and managers do not know how to solve.
In Businesses Don't Fail, serial entrepreneur Larry Mandelberg shows business owners how to survive their success and grow by understanding:

The only 3 reasons why businesses fail
8 leading, non-financial indicators of organizational capacity to succeed
The danger of confusing symptoms with root problems
The primary causes of failure for a business in each stage of maturity
How to avoid unnecessary, unintentional, and premature failure
Based on 30 years of experience, interviews with 43 business owners, and real-life anecdotes, Businesses Don't Fail is the first user guide for navigating the turbulence of growing a successful business. This book is a must-read for anyone interested in helping their organization thrive, survive, and achieve their long-term vision (a.k.a. the big, hairy, audacious goal!)
What They're Saying About Businesses Don't Fail…
"Mandelberg's insights are time-tested and engaging…concisely packaged expertise for immediate application in any business."
Jeffery Dern
President & CEO, PRIDE industries
"Larry saved me a year's salary with his knowledge, honesty, tools, and frank comments! It was a wonderful experience."
Fritz Durst
Board Chair. Reclamation District 108
"Larry literally created relationships where there were none…a very difficult task. Every time I turn around, Larry has something new for me. He gives you his past, present, and future."
Christian Farland
CEA, CalPERS
"Larry doesn't shape, he empowers. He has influenced our culture and direction that's resulted in growth for us."
Randy Gaschler
Founder & President, Innovative Education Management, Inc.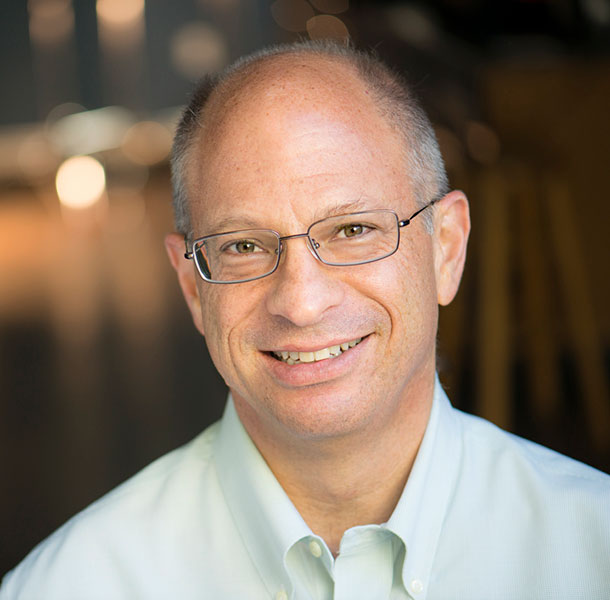 A serial entrepreneur, Larry Mandelberg solves complex business problems. With a four-generation head start, this consultant, speaker, and author represents the fifth generation of his family's business, inheriting "170 years of successful organizational experience."
Larry is an effective catalyst for change who achieved new levels of success and growth for businesses in industries as diverse as software, automotive aftermarket, education, and agriculture. He provides leadership team development, change mentoring, strategic planning, executive coaching, and ethics training to midsize organizations and their boards through his consulting practice.
Larry has launched four start-ups, led a merger, and conducted a successful turnaround. Among his thirteen businesses, he's also had the unfortunate pleasure of suffering business suicide firsthand.
Propelled into writing from his years of experience, Larry has published more than eighty columns ("Eyes on Business") and developed a loyal following. His first book, Businesses Don't Fail, They Commit Suicide, details his decades-long search for the answer to "Why do businesses fail?" and his findings.
Larry has been delightfully married to his wife, Nancy, since 1982. He received his MBA from Drexel University and currently serves as board chairman for Innovative Education Management.